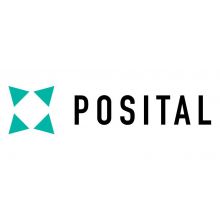 FRABA was founded in 1918 and has continaully remained at the forefront of encoder design and manufacturing. Headquartered in Germany POSITAL FRABA specialises in the design and manufacture of sensors for motion control and safety assurance systems.
The product range includes rotary encoders, inclinometers, linear position sensors and a large variety of accessories. These products are used in a wide range of settings, from manufacturing to mining, agriculture to energy.
POSITAL's encoders and inclinometers are designed and manufactured to a very high standard. Many products have been ruggedised for harsh environments and IP ratings up to IP69K are available for protection and moisture ingress, even in high pressure wash down applications. 
POSITAL support most of the commonly used industrial communications protocols including CANBus and SAE J1939. Despite this you will find that POSITAL encoders and inclinometers are remarkably affordable for a high quality product that offers excellent reliability and accuracy.
You can browse our range of POSITAL encoders by clicking on the below link:
POSITAL are the sole source of Wiegand sensor worldwide, which enables the revolutionary magnetic technology encoder. This sensor is used by many well recognised encoder manufacturers globally.
POSITAL is a very dynamic thinking company, and have put systems in place that reflect this.
This can be seen in the on-line business management software, developed in-house which powers their Product Finders.
Their revolutionary round factory differs from most by having stock on the outside and the assembly area in the middle. Production staff are guided on the production floor by a series of instructional videos.